ELCB is a national company that understands the SMME environment based on proven success. Our service portfolio includes a range of solutions and software for the small business entrepreneur that can be implemented and optionally hosted by ELCB. ELCB offers a Shared Administration Centre that allows the business owner the opportunity to focus on the actual operations while we take care of the "back office"  operations. Through our business expertise and software solutions team we provide a service to the SMME that ensures the information, documents, data and reports are based on accurate processing;  providing a source for the self service portal reports and enquiries. 
Suppliers, Finance institutions  and  specialised service providers to the SMME are provided the assurance of the transparency on the payment distribution requirements and their  respective financials. While we "walk the growth path" with our SMME Clients, we also provide a transition framework that results in ultimate SMME independence and gradual limited reliance on our business support. Success through information, technology and a innovative approach to small business.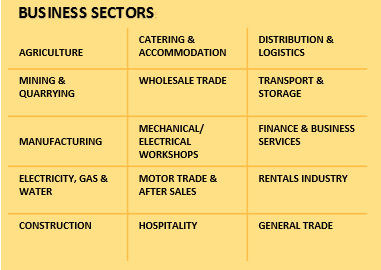 For more information download our SMME for Africa Brochure.